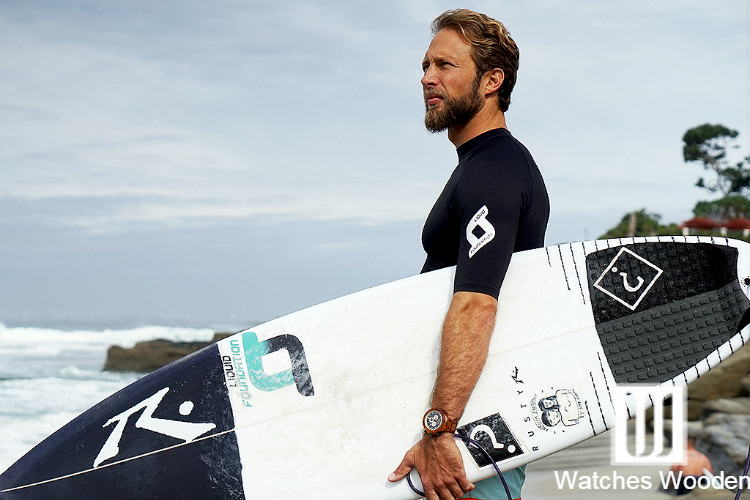 Introduction
Wooden watches have been available on the market for a few years now, but they are almost not very durable and always get ruined if get wet. Pacific Standard Time Company create Wooden watches in a way that would be able to keep up with people's active lifestyle. The Company started with the idea of using materials from different regions around the Pacific Ocean (the largest body of water in the world) which will embed the artistry and culture within that area of the Pacific Ocean. A watch that won't only tell time but also the story of the area its material comes from. The exquisite watches are made from fallen exotic Hawaiian trees and come in a different number of wooden options, including Koa, Hawaii mango tree, Milo etc. Pacific standard time company launch its first wood watch "OCEANIA" in the first quarter of 2016 named after a group of islands covering the Pacific which includes Polynesia, Melanesia, and Micronesia. The elegantly beautiful watch is the first waterproofed wooden watch in the world and can withstand water up to 100 meters in depth. The waterproof brand is loaded with tons of awesome features such as analog chronograph quartz movement, energy saving mechanism reducing the consumption of 70%, Stainless Steel Inner-Casing, Scratch-Resistant Sapphire Crystal to mention but a few. Present around the bezel of the watch designs are the tattooed imagery of Warrior who protect the various parts of that Pacific over time.
History and how it was made
Pacific standard time company was founded by the coming together of a group of friends with diverse cultural background from Hawaii, Samoa, Palau, Philippines, Japan, in Australia and the United States. They envisioned making watches waterproof using local materials. The culture-rich artistry can also be seen from the company's logo (an abstract Niho Mano). The shark teeth represent both "warrior" and "strength" which incorporates the traditional Polynesian weave design that bonds everything together.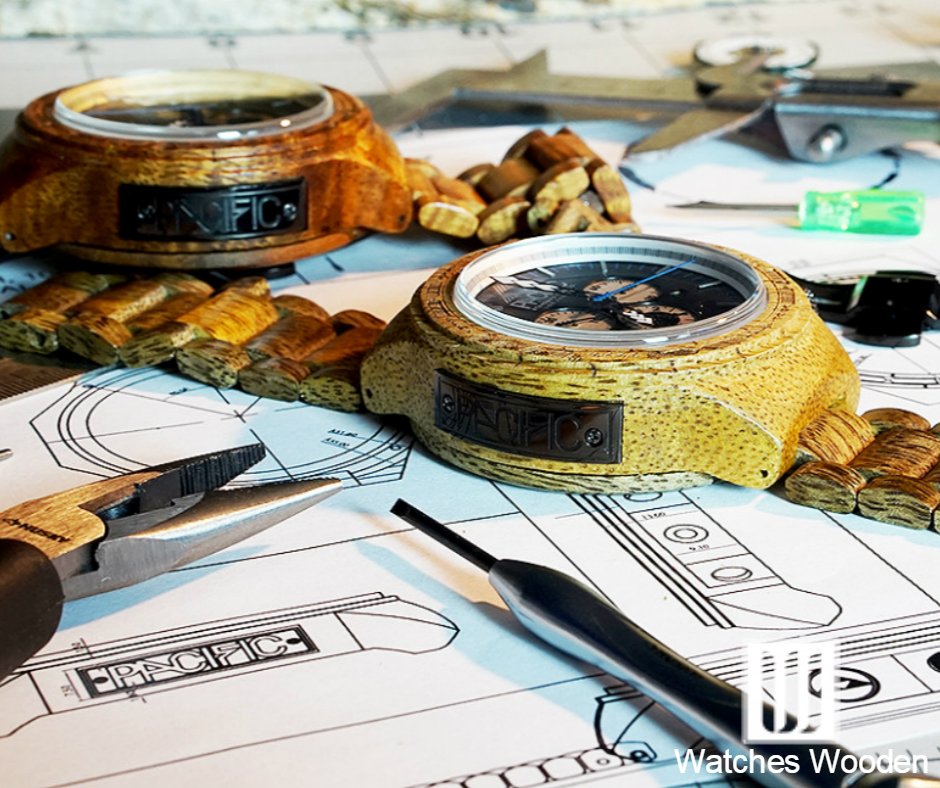 As a new start up that prides itself on its Pacific roots and ready to show the world what the Pacific has to offer, the company made water resistant luxury watches from woods such as Koa, Milo, kolohala and Hawaiian mango tree. Koa which actually means bold, brave and fearless is a respected legendary tree and at times considered sacred in Hawaii. The watches produced from this wood tells the story of the warriors of King Kamehameha the Great; their weapons and canoes were created using this precious wood. The wood is endowed with rich red and brown colors with a delicate grain. Milo is a lighter wood that is only available to Hawaiian leaders who use it to crafts furniture, canoes etc. and contain a kaleidoscope of color. Woods selected by the company for the handmade watches are not only uncommon in the market but also strong and durable enough to go to war.
In making these unique watches, all wooden watches in wooden watch history was carefully examined, researched and underwent scientific testing by Pacific Standard Time Company in other to produce something different. After carefully studying the design, custom handmade watches were carved from scratch making sure that no one else in the world of watches had hands on what was created. The materials chosen are eco-friendly and they are of woods from fallen trees. Sapphire Crystal, not mineral Crystal are used in other to add protection to the awesome look and also scratch proof. The hands of the watch were made with the inspiration of Tongan, Samoan, and Hawaiian spears. These custom hands give the representation of toughness and durability, a quality got due to the unique materials used. The most beautiful feature of Pacific Standard Time company watches when quality is concerned is the inner casing developed to protect the watch from water.
Pacific Standard Time Company is the first to create interior housing for the protection and movement of water, therefore, it is the world first and only waterproof wooden watch. You don't have to be concerned anymore about accidentally leaving your watch on while washing dishes or hide it inside rain, no inner condensation in humid environment … just all out durable Wooden watch. Finally, a wooden watch that can keep up with your active lifestyle and be worn in any part of the world with its appealing appearance and wonderful features. What gift more perfect in this Christmas season?