Why Buy From Watches Wooden

Scroll down to find out what sets us apart. ↓ ↓ ↓ ↓
You may see every day a new brand keeps popping up
And therefore are curious to know why to pick one wood watch brand to the other. Well, there are a few things to look for when choosing the best product, service and experience that your wrist deserves. The team here at Watches Wooden have spent hours researching wood watch brands. We continually make sure to choose only those that are unique, have excellent shipping responses, quality packaging, use quality materials and have their own story to tell.
7 Words That Define Our Brands
Luxury, Top Quality, Branded, Original, Wood Watches
Range of Key Qualities
1-5 year Warranties
Swiss Ronda Movements or Japanese Quartz Movements
Sapphire Crystal Glass or Hardened Mineral Glass
Hypoallergenic and Eco-Friendly Woods
Friendly and Reliable Customer Service
7 Day Refund
SSL Trusted Secure Payment Gateway
Handcrafted 100% Natural Wood
Personalised Engravings on certain Brands
MEET THE BRANDS THAT WE PROUDLY STOCK

AMBICI
DESIGNED IN LOUISIANA, USA
Scratch-Resistant Sapphire Crystal Glass
Japanese 2115 Precision Quartz Movement
Date Function
Inner Metal Casing to protect it from Water
Water Resistant 3ATM
1 year Warranty

PACIFIC STANDARD TIME
DESIGNED IN CALIFORNIA
Worlds first 10ATM (100 meters) Water Resistant Wood Watch
Inner Metal Casing to protect it from Water
Swiss Ronda 5030.D Analog Chronograph Quartz Movement
Chronograph
Scratch-Resistant Sapphire Crystal Glass
Date Function
2 Year Warranty

THE GARWOOD
DESIGNED IN LOS ANGELES
Japanese Movement
Carbon Fiber Face
Hardened Scratch Resistant Mineral Glass
or Sapphire Crystal Glass
1 Year Warranty

OVI WATCH
DESIGNED and HANDMADE IN LIEPAJA, LATVIA
Swiss Ronda Movement
Sapphire Crystal Glass
100% Natural Tanned Vegetable Leather Strap
1 Year Warranty

MISTURA TIMEPIECES
DESIGNED IN COLUMBIA
Swiss Movement Ronda 763, 5 jewels
or Japanese Quartz Movement made by Citizen
Finest Handmade Genuine Leather Strap
85 Hours to Make Each Watch
5 Year Warranty

OUR BELIEF
We choose our brands carefully and with great consideration.  An example of how seriously we view this comes through our Pacific Standard Time range; each of the wood  of these watches are sourced in Hawaii by only fallen down trees.  They are composed of 100% natural wood, ethically sourced and beautifully crafted.  The workmanship of the crafter is evident in the unique look of each watch.
OUR FUTURE
As we continue in our pursuit of bringing you the finest wooden watches on the market, we hope you check back with us to find a watch that suits your style as we are continually adding to existing stock.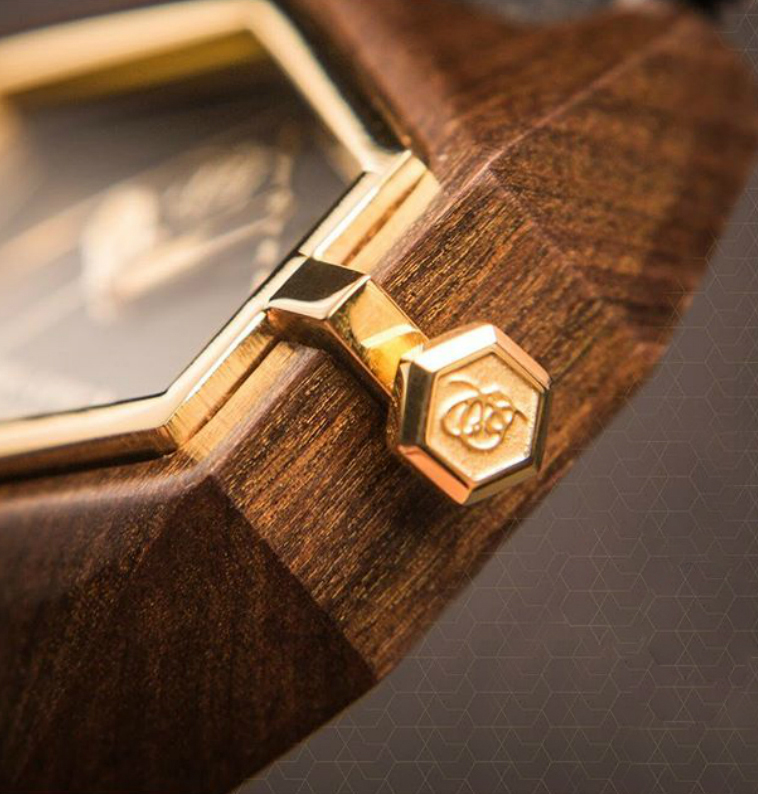 INTERESTING FACTS

Length of time it takes to make a Mistura Watch =

85 hours

World's First 100m Waterproof Wood Watch =

Pacific Standard Time

Founders of Watches Wooden = 

Identical Twin Brothers