A step by step guide in showing you how to change the links on your wooden watch.
Prepare your link tool and face watch in the right direction to take pins out.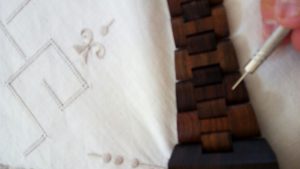 2. Locate links in which you want to remove, then locate a hole on link where you can´t see edge of pin.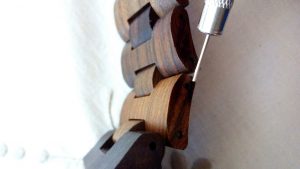 3. Insert tool inside hole and gently push (if it´s too hard, then try another link)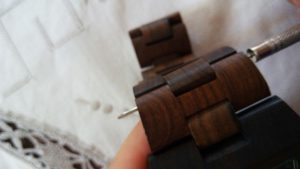 4. Pull out link and start on the other link and do the same procedure as # 3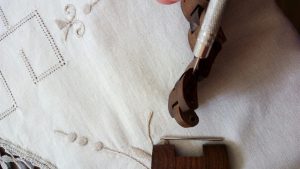 5. Reattach unlinked links and insert pin into hole (secure with bottom of tool)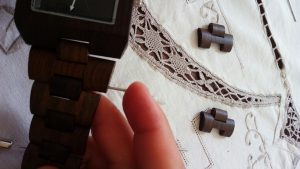 6. Repeat for the other links.