We're glad you asked! Many of our friends have family ask us questions as the whole idea of wearing a wooden watch is new to them, so here are some questions put together for you:
Are the watches you stock made just out of wood?
Yes, they are made out of 100% natural wood. The small clasp and the adjustment time dial are made out of stainless steel and then you have the face which is made out of crystal/sapphire glass.
Will I get any skin reactions when wearing this wood watch?
Whilst we can't guarantee that you won't, the watches that we have on our site are all 100% natural wood. We go into great care in selecting quality products for your satisfaction and comfort. Our watches are suitable for people who suffer from allergy when wearing metal or even plastic watches. Do visit our collection to view our beautiful watches.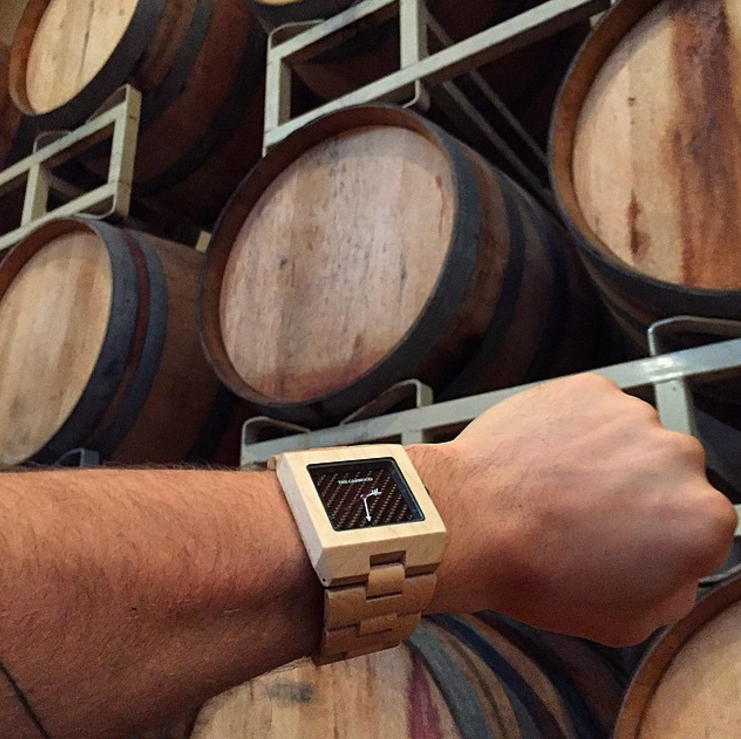 Will the watch fit my wrist?
At first glance you may be worried about the fact that the watches may be too big for your wrist or it's not quite the style that may quite suit you. But worry no more – the links can easily be removed to work around the size of your wrist. Plus our selection of watches come in many different types of wood and colours to accommodate your skin colour. The lists are endless to what you can wear with a wooden watch.
I spend a lot of time outdoors, are the wooden watches comfortable to wear?
Absolutely! The wooden watches are very light, made with quality wood so not hindering the quality of the watch. I wear my wooden watch all day and hardly notice it's on my wrist. There are no sharp ridges, illuminating the risk of the wood digging into your skin.
What happens when the battery needs replacing?
The batteries on the selection of our watches varies from each brand, but that being said, it is very easy to get replaced. Your local watch repair will be able to replace the battery for you.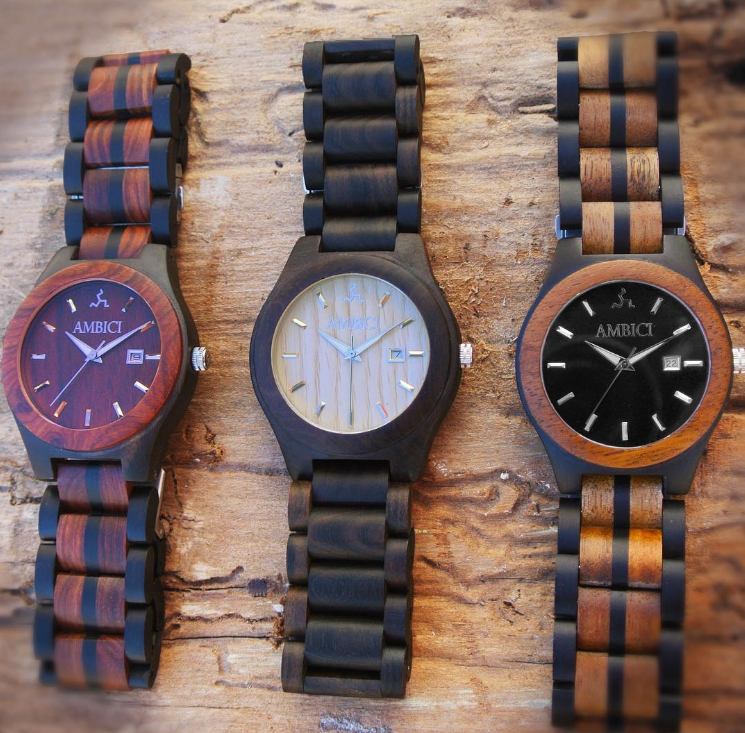 Will my sweat ruin the wooden watch when wearing it?
Your sweat might naturally overtime discolour the wood, but it will definitely not ruin the wood. This is perfectly normal with wood. To help with caring for your wooden watch, we have provided you another article by clicking here.  The Ambici watch collection have a metal inner casing to increase the watch's durability and water resistance.
How long do the Mechanisms last for?
The movements are expected to last indefinitely with proper care.  The batteries are expected to last 1-3 years but can be easily replaced.
What is the lifespan of the wooden links on the strap of the watch?
The links are treated with an oil.  They will never dry our or rot.  It is recommended to apply a citrus based oil to keep the watches sheen, and condition the wood.
If needed, how can I go about returning the watch?
Drop us an email explaining the reasons to why you wish to return/exchange your wooden watch. We accept returns of wooden watches up to 7 days from the time they arrive at your door.
I feel liked you answered all my questions, but how do I get back to the shop page?
We really do hope all your questions have been answered. If you have any other questions click here.
And to get to the shop page, click here.